Identifying Security Vulnerabilities
December 18, 2019

|

analytics | IT Research |

In January 2019, our research arm BeTechly, conducted a study around Endpoint Security & Management, designed to help identify the most urgent information security challenges, as well as what kinds of tools are used to provide visibility into and protection from potential threats. The study uncovered some interesting findings, such as this one on what respondents deem the top security threats to their business.
What are the top security threats for your business?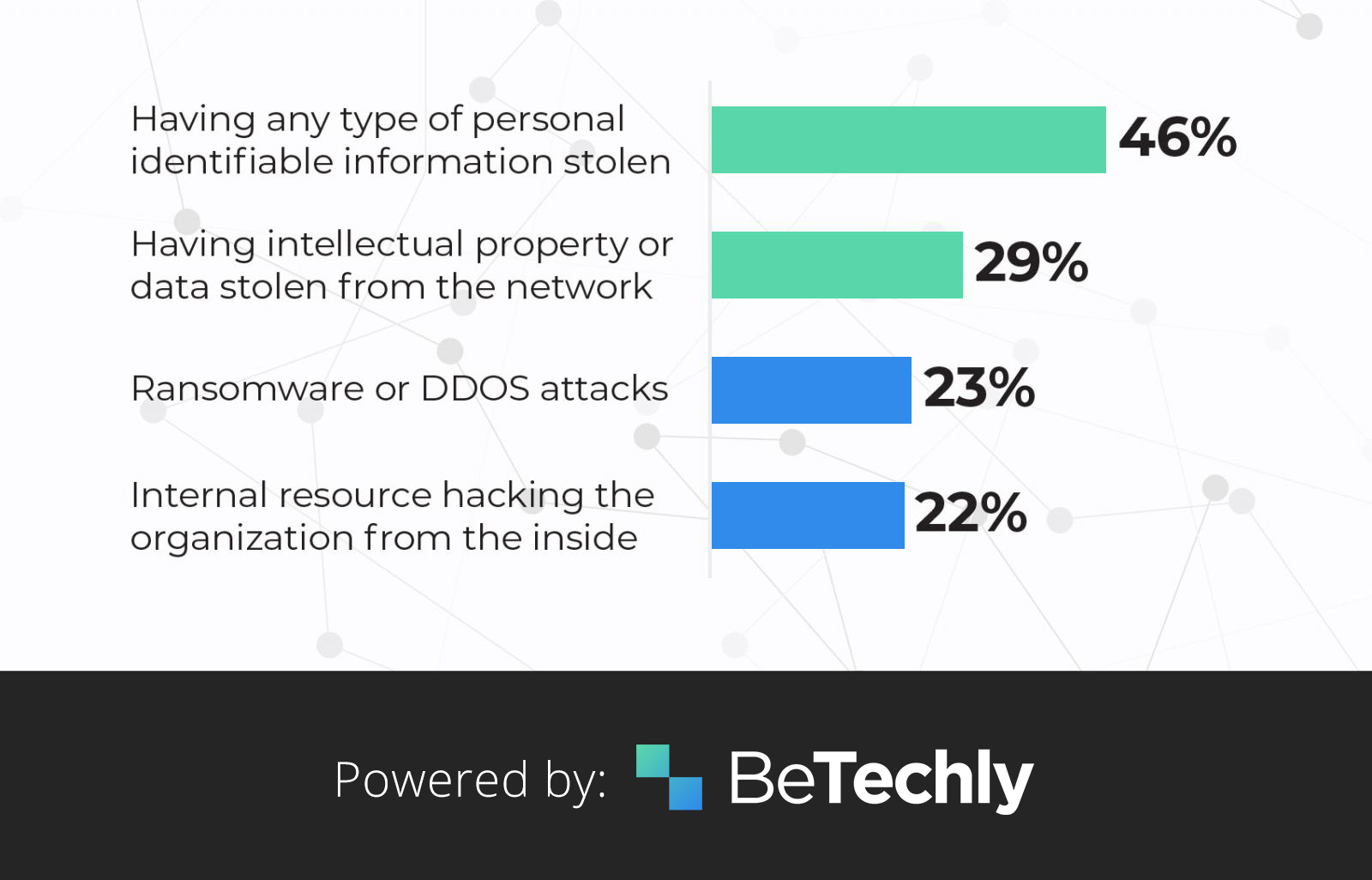 Organizations are increasingly under attack when it comes to their data and systems, whether from outside forces or internal sources. Data security threats seem to be always one step ahead, and most organizations say they don't feel confident in the ability to prevent cyberattacks. Ransomware, crypto mining, banking Trojans and VPN filters are some of the key malware challenges that continue to threaten businesses and consumers. We suggest the deployment of multi-factor authentication solutions. Sadly, password theft and password-based breaches will persist as a daily occurrence into 2020.
IT security and operations teams are struggling to keep pace with global cyber criminals – often using many different tools from different vendors. This makes it hard to prioritize patching and remediation. Plus, not all remediation tools are created equal. If you can't see your endpoints and your tools don't work together, you can't secure your devices and data. As the number, types, and magnitude of cyber threats grows, organizations are discovering new vulnerabilities in their security strategy and platforms.
Let us know what your 2020 data security priorities are – will you be upgrading any of your systems or starting any security-based initiatives?

If you'd like to more information about this study, or are interested in conducting a study, please contact us contact us here
References
3 Content Marketing Trends That Will Rule 2018
2015 TechTarget Media Consumption Report: Guided by content – How IT buying teams navigate through the research and purchasing process